MESSAGES ON HOLD MUSIC ON HOLD ON HOLD SAMPLES ON HOLD CLIENTS
On Hold Message Specialists
Media Messages are the Australian specialists in the production of high quality audio productions predominantly for telephone message on hold programs. In fact, over the last 5-years, we have grown to be a market leader, providing creative and corporate audio advertisements for business phone lines throughout Australia.

Recording Studios and Professional Team
Our head office is home to 6 state of the art recording studios, and we have a very competent and professional team of in-house audio engineers, voiceover artists and copywriters who will work with you in order to create the very best audio production for your telephone message on hold program.

Royalty Free Music and Sound Effects
We also have a vast selection of royalty free music and sound effects to really enhance the quality of your production and to help grab your callers attention. We also produce recordings for Internal Voice Reponse Systems, Auto Attendants and After Hour Messages. Make a lasting impression with your callers, and contact the team at Media Messages today.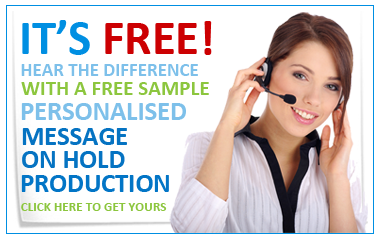 Why On Hold Messages?
Telephone messages on hold is a great internal marketing platform for Australian businesses to promote their products and services to customers who are already showing a vested interest in their company. It is also a professional way of keeping your callers entertained while they wait for your staff on hold. Media Messages see businesses spend thousands upon thousands of dollars in getting their phone lines to ring, so doesn't it just make good sense, to ensure there is a level of continutity with an internal communication and marketing sstem. Telephone messages on hold has proven to be an effective and informative way to keep your callers entertained, increase caller inquiries and reduce caller hang ups. And it is a relatively low investment marketing campaign.

On Hold Client Sample:
The average caller is usually on hold for around 43 seconds. A radio commercial usually only lasts for 15 - 30 seconds, so bascially you have an additional 13 seconds to promote your brand to your callers when you place them onhold. Doesn't it just make good sense to share valuable information about your company, that you wouldn't have the opportunity otherwise? Here is an example of a telephone message on hold program as played to callers by our client Ella Bache.
Message 1: Ella Bache knows skin, and we know that no two skins are alike! By completely understanding your skin we can recommend the right skincare to help you achieve naturally, gorgeous skin. It's no wonder here at Ella Bache we are the industry Skincare Experts.
Message 2: Take a look in the mirror, I bet you have a beautiful, unique face with a distinct set of skin characteristics. Some of these you can see on the surface such as dryness or oiliness, but there is much more going on the surface your eyes can't see, that's where Ella Bache can help.
Message 3: A qualified Ella Bache Skin Therapist can look into your skin and from that develop a daily skincare routine, with carefully selected and recommended products that will leave your skin smooth, supple and healthy. Join us in salon using our Tru-View technology, so we can look at your skin from a cellular level.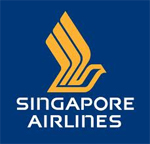 Chimes and silence on hold can leave your callers feeling irriated, and fear you have disconnected them, while playing the radio could be offending your callers with inappropriate music, announcer commentary and also you could also be playing your competitors' advertisements to your callers. Instead, stand out and impress your callers with a polished and professional audio production for your telephone message on hold program.Trust us, you will be glad you made the decision to invest in a professional telephone message on hold program.

Media Messages
2, 2 Spencer Road
Nerang, QLD 4211